Established in 2006
Serving Kelowna, Lake Country & Surrounding Areas, BC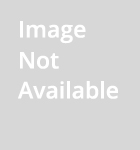 Mr. Nick Neufeld
Owner/Operator
Nick Neufeld founded Kea Construction in 2006 after 20 years construction experience on high end Vancouver homes, as well as extensive experience internationally. Kea Construction builds on that foundation with a commitment to quality, precision, and customer satisfaction.
Above and beyond
Having been involved in Real estate development for 15 years and having worked with many construction professionals I can honestly say that I would rank Nick as the best I have ever dealt with. Nick's level of skill and attention to detail are the best I have ever seen. Nick on ever occasion succeeded in exceeding my expectations. His attention to the smallest detail and level of skill are exemplary. Nick cares not just about what you can see but is committed to doing the job properly from the foundation to the finishing. I cannot say enough good things about Nick's workmanship and his integrity. I think any one would be hard pressed to find a tradesmen who's skill and honesty surpass Nick's. I cannot recommend Kea Construction in strong enough terms. He will always be my first choice.
Great workmanship!!
Over the years we have had several jobs done by Nick of Kea Construction and passed his name onto several others who needed his services. We as well as all those who used him found his workmanship very accurate, professionally done and completed in a timely manner. Nick has always been most pleasant and easy to deal with. His skills as a carpenter are very broad and he is up for almost any kind of construction work. You will not regret hiring him!
-
sabine and bernard g.
2/2/2017
Excellent quality work
I have had Kea Construction undertake several medium to large scale projects. I have been extremely pleased with Nick's workmanship and innovation in the work he has done for me on my home. His timeliness in completing the projects was always within the range originally projected. I would not hesitate to recommend Kea for any and all construction projects, no matter the nature. I am sad to see Nick leave my area, but am sure as soon as customers in his new area find him, he will be in great demand.
Message Sent. Thank you for contacting us. We will be in touch with you shortly.
Send A New Message
Hours
Mon - Fri:

8:00am

-

5:00pm

Weekends:

By appointment